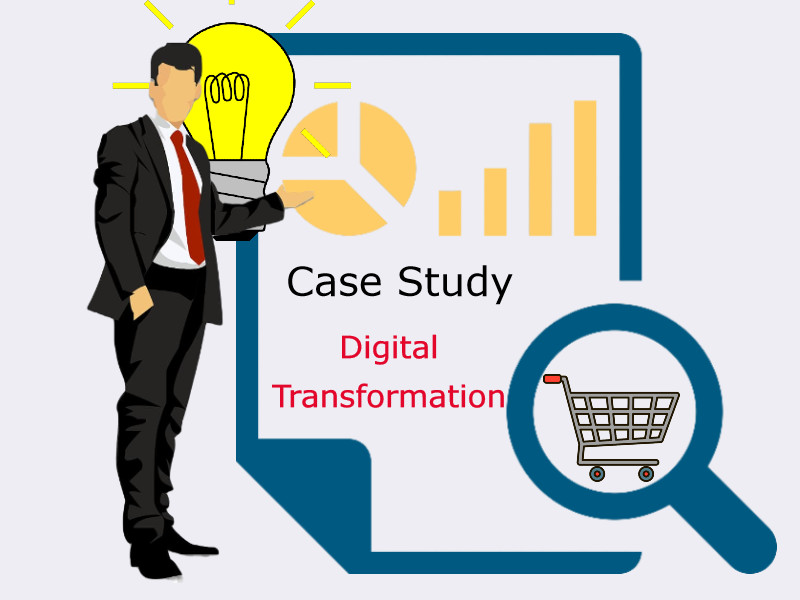 Digital transformation of a consumer electronics distributor business
To stay competitive with the growing market, consumer electronic companies need to transform their business strategy. With the ever-developing technology advancements, features like big data has enabled middle market consumer products companies to better understand their consumers, knowing what they buy, how and when.  With help of big data and AI, it is not only leveraging emerging mobile and social platforms to connect with  consumers on the front-end, but also optimizing technology on the back-end to enable faster, more accurate management reporting and supply-chain metrics.
Background of the business
A consumer electronics distributor for major cities of India with a geometric growth rate year on year. Currently handling distributorship / dealership for almost all the leading electronics and consumer durable brands in India.
The challenges of digital transformation in the electronics sector
Changes in demand in the electronics sector
Surplus demand of some consumer products like small household appliances.
Surge in purchases of equipment
Disruption of the distribution and production chain due to uncertainities or changes in economy.
Inventory shortages
Rise in retail prices due to disruption in the production chains.
Adoption of digital methods
Need for reliable and secure systems for monetary transactions
Foster communication within their teams and among suppliers, distributors, and retailers, and manage their inventories and product catalogs on a global scale.
B2C Market Place as a solution
The growth in demand we are seeing for certain categories of electronics products should not overshadow the need to prepare for a new digital reality. A portal that could facilitate access to digital catalogs and product content for anyone involved in the distribution chain, from any location or device.
Maintain the price of your products. Strengthen customer support, both for the B2B chain as well as for the end consumer. Building a digital presence with effective digital marketing strategy.
Key Features:
Attribute-wise Product Search and Filter facility.
E-Gift Vouchers, Multi Address Shipping.
Excel Bulk upload for products, orders, images, etc.
Jquery based Search Cloud.
Multiple Vendor Login & Management module.
Predictive Search with Auto-Complete.
Live Auction module.
Banner Management.
Services:
Web Design, Hosting, Development.
SEO, SSL, SMO, Live Chat Software.
Technology:
ASP.net, JQUERY, AJAX, Javascript, Ms SQL Server
Integration with following: SMS & Payment Gateway, ERP